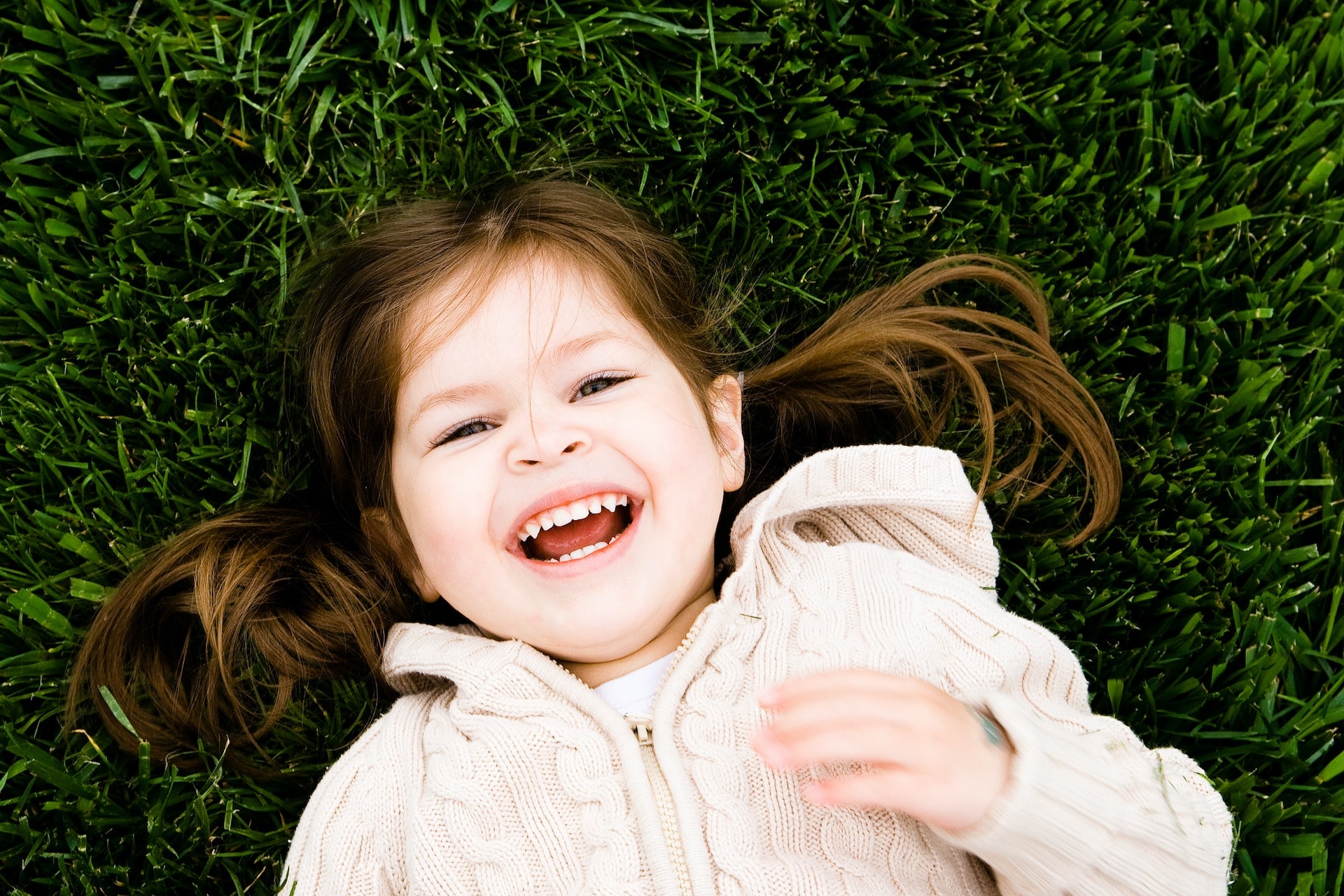 Are you worried your child will be cranky on their first visit to the dentist? Here is a list of proven and workable strategies that have helped many of my young patients to overcome their dental anxiety. Keep reading if you want your child to leave the dental clinic with a big smile!
Avoid making your child anxious
Unfortunately, the mom or dad often creates dental phobia in their child. Telling your kid that if they eat any more sweets, the dentist will pull out their rotten teeth at first seems to be a great way to keep them away from the candy jar.
But such a scare approach also plants the seed of dental phobia. In the kid's mind, the dentist is a punisher who enjoys inflicting pain on children. You know as good as I that this is far from the truth. We, dentists, are not evil monsters in white coats!
Create a superhero image, not a villain
If examining your phobia (most of us have at least one) and thinking about how it started, it was probably because you saw, heard, or read something.
And that small uncomfortable feeling slowly grew into something much bigger: uncontrollable fear. The same can happen to your kid. Try to be more conscious about your words when explaining something to your child and keep things positive.
Next time you want to stop your child from eating another chocolate bar, try this:
"If you eat any more sweets, you'll get bad teeth. Cavities are holes in your teeth, and bugs live in them. The bugs cause pain and hurt your teeth; you can't eliminate them yourself.
But I know someone nice who might be able to help. Dentists have special powers and tools to help you eliminate these teeth bugs. But, you know, the best way is to keep your teeth healthy by not eating all those sweets in the first place."
Introduce your dentist as a friend
Familiarity is a very effective icebreaker. Talk to your kids about their dentist as your best friend, just like you'd tell them about a nice neighbor or a nice colleague at work.
Or you'd look up your dentist's profile online and tell them:
"Next week, we will meet one of my friends, Dr Feliciayi.
That's what she looks like, see?
Isn't she lovely? She likes to keep children's teeth clean and healthy.
Shall we let her clean your teeth, too? Her favorite color is pink, and she loves to write children's books.
Why don't you bring your favorite book and show it to her? What do you think?"
Let your child bring a toy
According to a British dental journal, having something comforting helps children to reduce their anxiety. It can be their favorite stuffed animal or blanket.
Hugging it will help them feel comfortable and safe. Besides that, their toy is also a great conversation starter.
As a dentist, I jump at such an opportunity to get to know my little patient, let them talk about their little friend, and loosen up. It helps them feel more relaxed and confident in the new environment.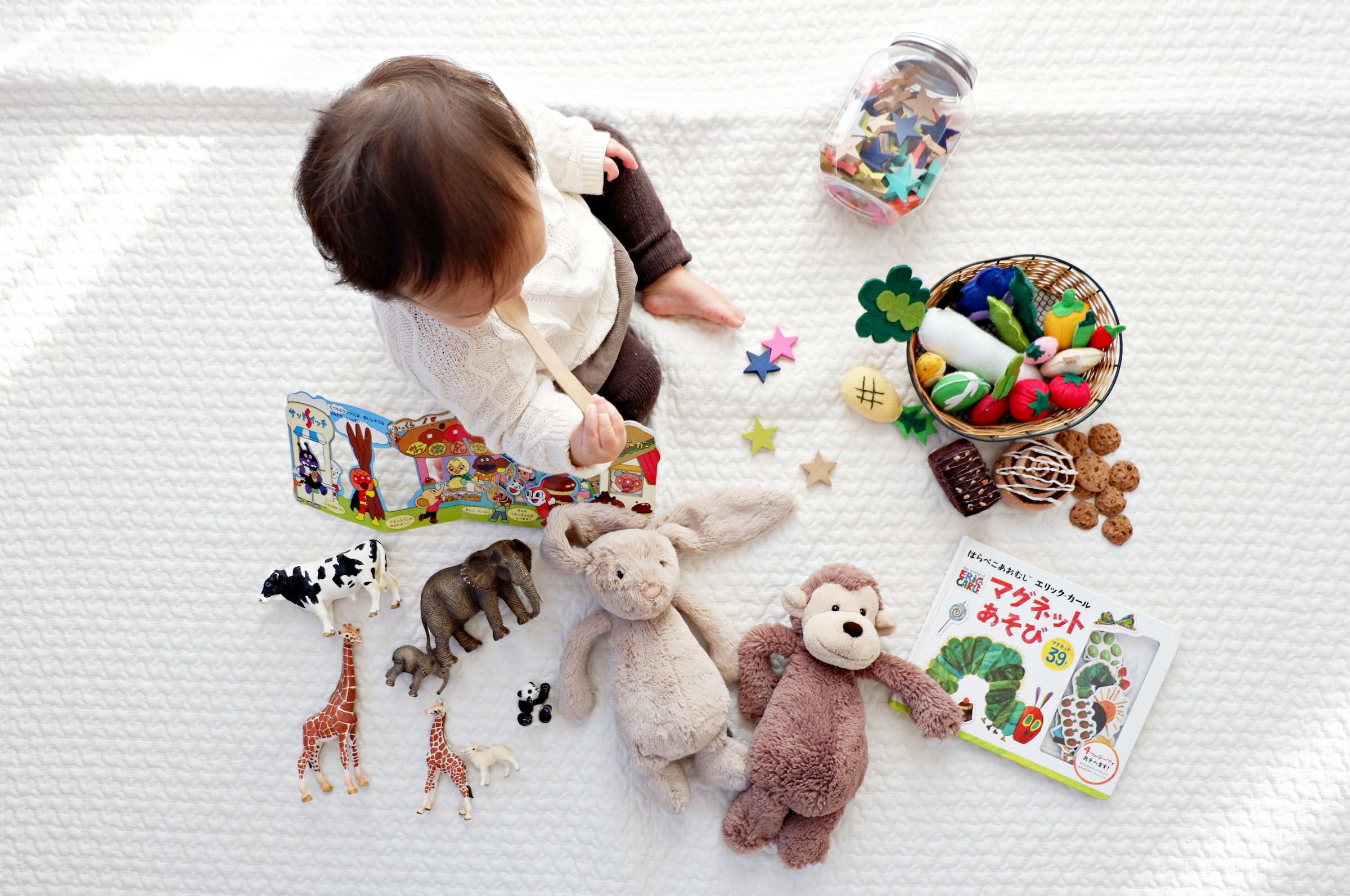 Share some 'insider information with your dentist
I love it when parents call me and tell me a bit about their child before they're scheduled to visit me. It helps me understand what their kid likes and dislikes and how they might react when upset. All kids are unique. There is no one-size-fits-all solution when it comes to handling a child.
For example, some kids struggle with sensory processing issues and can be hypersensitive or hypersensitive. Each child needs a different approach. If your kid is sensory seeking, offer an electric toothbrush, but give them a manual toothbrush if they are sensory avoidant.
Providing this kind of extra information about your child will help me as the dentist to prepare for your child's first visit and make sure all will go smoothly.
Set an appointment on a 'good mood' timing
The best time to schedule the first dental visit is in the morning. Usually, that is the time when kids are well-rested, full of energy, and ready for adventure.
You know your child best, so pick a time when your kid is usually in a good mood and not sleepy, tired, or hungry.
Finding the right time is tricky, but the first appointment should fit into the daily routine. It should be scheduled at the right time when your child is alert and ready for a new experience.
Choose a child-friendly dental clinic
Finding the right dental clinic is essential for your child's first visit. Before making an appointment, take some time to do a bit of research. You could ask your family and friends—one or two might already know a child-friendly dental clinic they'd recommend.
Also, read the clinic's online reviews to see what others think about it before you decide.
At Skye Dental Penang, we pride ourselves on providing our patients with the highest quality dental care. But you don't have to take our word for it – our 80+ 5-star Google reviews speak for themselves. Take a look at our reviews and see why our patients love us!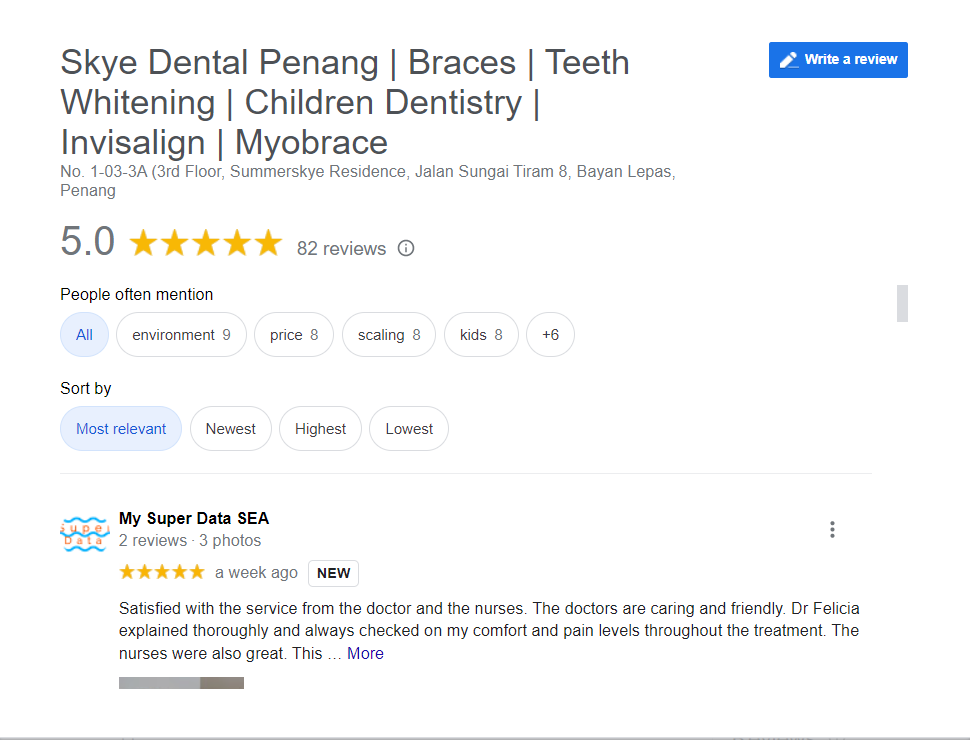 Make a list of your questions
Usually, parents come with many questions about their children. They worry about their kid's teeth development and the effects of certain habits.
If you are such a parent, it's best to sit down and list your questions beforehand. When you bring your child to the clinic for the first time, you'll be distracted and might forget to ask most of them.
Keep an eye on things that a dentist might be interested
The care of a well-trained dentist goes beyond your child's teeth. During the routine check-up, I usually ask these questions:
Are they mouth breathers?

Do they have any breathing issues (sinus, frequent flu, surgery, etc.)?

Do they suck their thumb?

Do they snore or grind their teeth during sleep?
You can use these questions as a reference. If your dentist asks you about the same things, that's a good sign that they want to know as much as possible about your child.
Keep track of mealtimes and snack habits
If my young patients have very corroded teeth, I want to know more about their diet, especially how frequently they eat sugary snacks. There might be a problem with their eating habits.
The more I know about them, the better I'll be able to recommend some positive changes.
Read about teeth with your child
A great way to teach children is through storytelling.
Many picture books can teach your child all they need to know about teeth, dentists, and their unique tools. You can also read storybooks about visiting the dentist specially designed to help ease dental anxiety.
Videos and printable resources
Besides books, visual materials like videos might be equally helpful. The printable activities that are available online are specially designed for different age groups. Why not find the right one for your child and try it?
Here's a great YouTube video from Reading Pioneers Academy that you should check out. You can also contact them via the website.
Dentist play kits and role play
Role play is another great way for children to learn about the dentist's tools. Let your child play dentist and use the toy tools on you and other children. Your child can explore how it feels to be a patient and how it feels to be a dentist.
Once they sit on the real dentist's chair on their first visit, they won't feel overwhelmed and already know what to expect.
When playing the dentist, remember to run your fingers along the gum area and apply soft pressure from time to time. This helps your child get used to having someone touch or stretch their mouth.
Be ready and prepared
Children are more sensitive than you think. How you as a parent feel about going to the dentist can influence how your child feels about it, too.
If you suffer from dental anxiety, someone else should accompany your child during the visit. If this is not possible, then try your very best to shield your child from her own emotions. Ultimately, you're there to give moral support, not the opposite!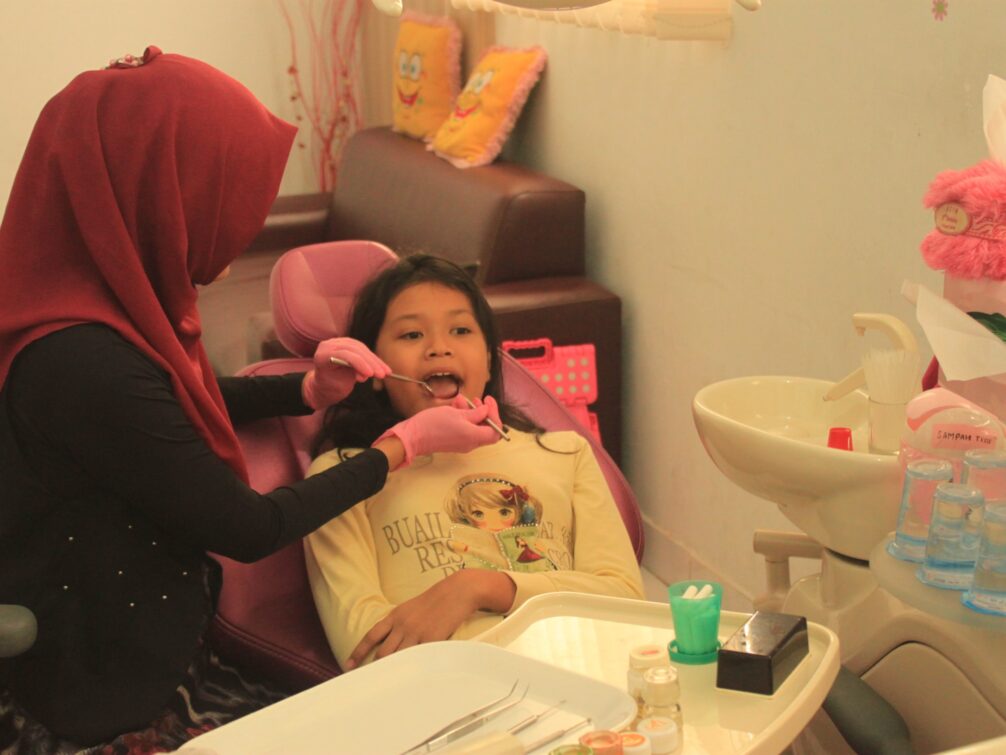 Bring a toothbrush, toothpaste, and sunglasses
At our practice, we let our patients cover their eyes with sunglasses.
During the treatment, water might enter their eyes, or they might feel irritated by the strong beam of light directed at their face. Children who bring their sunglasses from home will feel more ready and prepared.
Bringing their toothbrush can also be helpful when your kid is reluctant to open their mouth. The dentist can use it to slowly brush the child's teeth and put them at ease. It's also best to teach a child how to brush their teeth correctly when using their toothbrush.
The important first visit
The main goal of the first dental visit is for the little patients to get to know the dentist and become familiar with the clinic environment.
Once this first objective is achieved, your child is ready for the second visit, which might involve more invasive procedures such as drilling. If the first visit has gone smoothly, your child is best prepared for whatever comes next.
According to ADA, the best time for a first dental visit is after your baby's first birthday. By then, your child has grown two to four teeth.
The important thing is not to wait until there's a problem before you call your dentist. Let your child's first visit be for no other reason but to meet the nice dentist and look around.
Conclusion
I hope these tips will help you ensure that your child will never be afraid of dentists, neither today nor in the many years to come.
If you're curious to know more, feel free to reach out! I'm always happy to answer any questions you may have. Contact us today!
Psst! Guess what? I've just launched an incredible page dedicated to my dental-themed picture books, where I spill all the juicy details about the stories and the inspiration behind them. Curious to dive in? Come on over and explore the magic now!